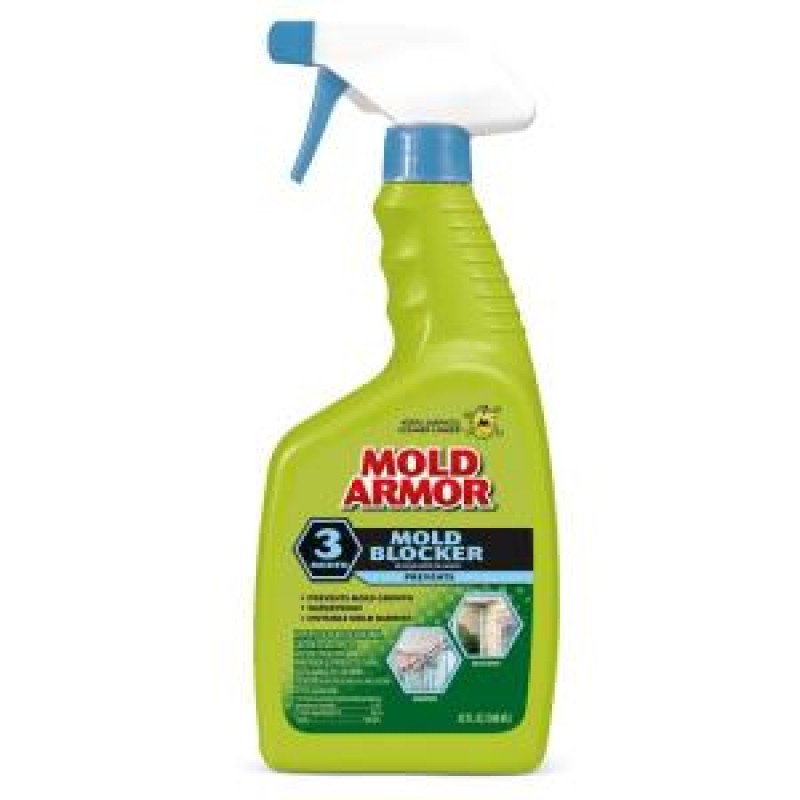 Mold Armor - Mold Blocker
When you clean mold and mildew you can make the clean last longer with Mold Armor Mold Blocker. Mold Blocker creates an invisible barrier to the growth of mold to keep indoors and outdoor surfaces mold free for up to 3 months. And, it's guaranteed effective!
Can be used on almost anywhere you find Mold!
Can be used in bathrooms, on linens, Apparel, Fabrics, Carpets, Bedding and Furniture and also on many other things you can find in your household such as Tiles, Tubs, Shower curtains, Shower stalls, Sinks, Window sills, Cabinets, Garbage cans, Appliances and Vanity tops
Antimicrobial
Prevents mold growth
Water-based and odor free
Waterproof
Available in 32fl. oz. bottles