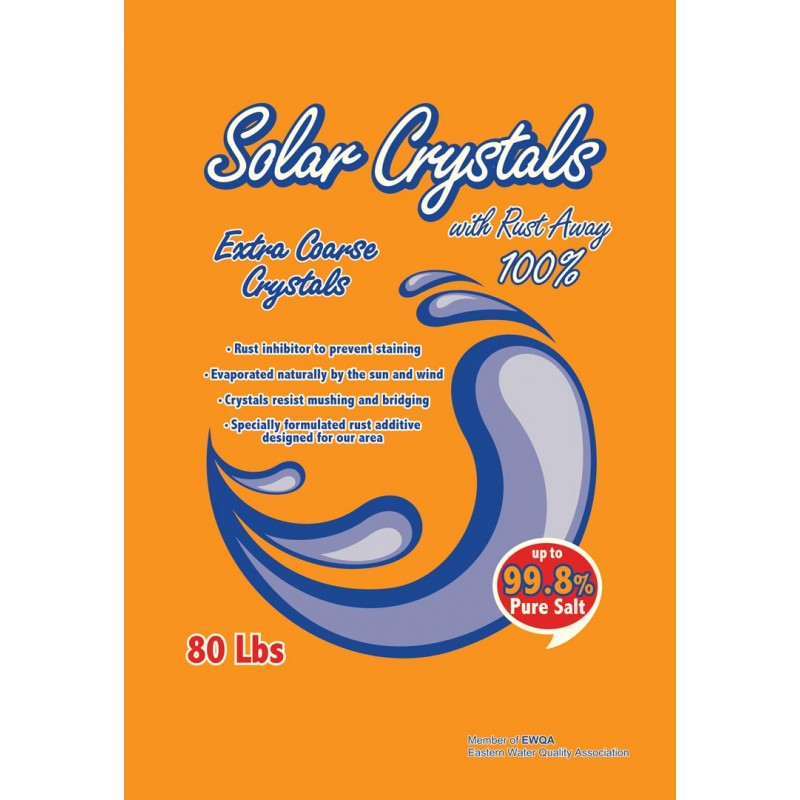 Solar Crystals with Rust Away - Available in 80 lb & 40 lb bags
Our iron fighting formula contains an FDA-approved, highly effective rust remover which helps to prevent rust stains on laundry and household fixtures. These water softener salt crystals are recommended for use in all water softeners.
Made naturally with sun, wind and time
Naturally Evaporated Extra Coarse Salt Crystals
Dissolves Evenly to Ensure Complete Regeneration
No Mushing or Caking
Maximum Percolation
Minimizes Rust in Tubs, Toilets, Sinks, etc
Available in limited areas.
Improves Taste
NSF certified
Available in 40 lb and 80 lb bags.